PRODUCTS
Contact us
86 17344894490
---
Mobile:
86 17344894490
---
Email:
info@signialuminium.com
---
Skype:
signialuminio
---
Sales Office:
A126 Building 4, No.89 Science Avenue,National HI-Tech Industry Development Zone,Zhengzhou,Henan,China
---
Factory Address:Industrial District, Xin'an, Luoyang city, Henan Province,China
---
Aluminium Bright Polished Mirror Sheet Coil

Aluminium Bright Polished Mirror Sheet Coil
Aluminium Bright Mirror Polish Aluminum Coil Sheet
 
Signi Aluminium is a highly professional and leading aluinum bright mirror shet coil manufacturer, Signi aluminum bright polished mirror sheet coil is produced from advance rolling line, which rolled from high purity alumimium coil, which is widely used for light retroreflector and decoration.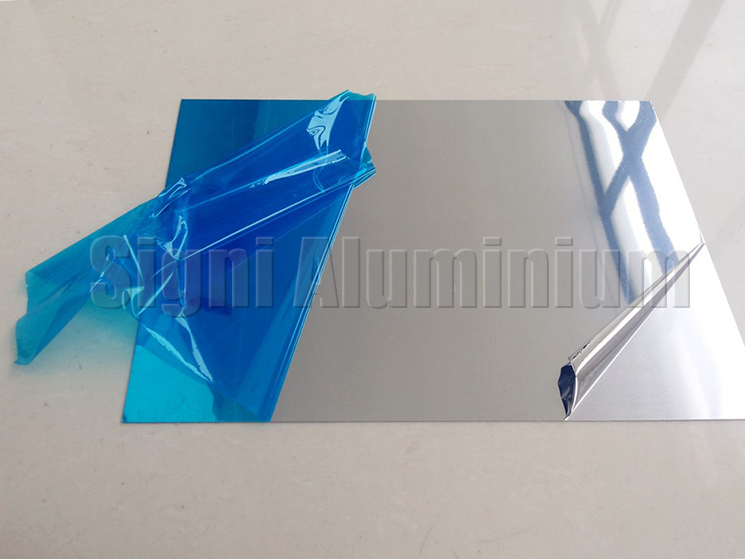 aluminum bright polished mirror sheet coil surface smooth as a mirror, aluminum mirror type can be used as a reflective material according to the function of lighting, can enhance the light efficiency of more than 60%, energy saving. When the mirror aluminum plate is used as the interior decoration, the mirror surface reflection effect can make the space expand to show the illusory effect. Not only that, aluminum mirror can also be used for solar heat reflective material, building curtain wall, household appliances, electronic products shell, panel furniture kitchen, car inside and outside decoration, signs, logo, bags, jewelry boxes and other fields. Signi aluminum can also provide a colorful mirror aluminum, the color of the aluminum mirror can play the effect of copper imitation imitation stainless steel. Signi Aluminum can not only provide 86% reflectivity mirror aluminum, can also provide the latest research and development ultra high reflectivity mirror aluminum, reflectivity can reach more than 90%. Ultra high reflectivity mirror series product can greatly improve the lighting, optics and solar equipment efficiency of light utilization efficiency, improve product quality, extend product life, achieve the effect of saving energy, reducing energy consumption, to meet customer demand for aluminum reflectance.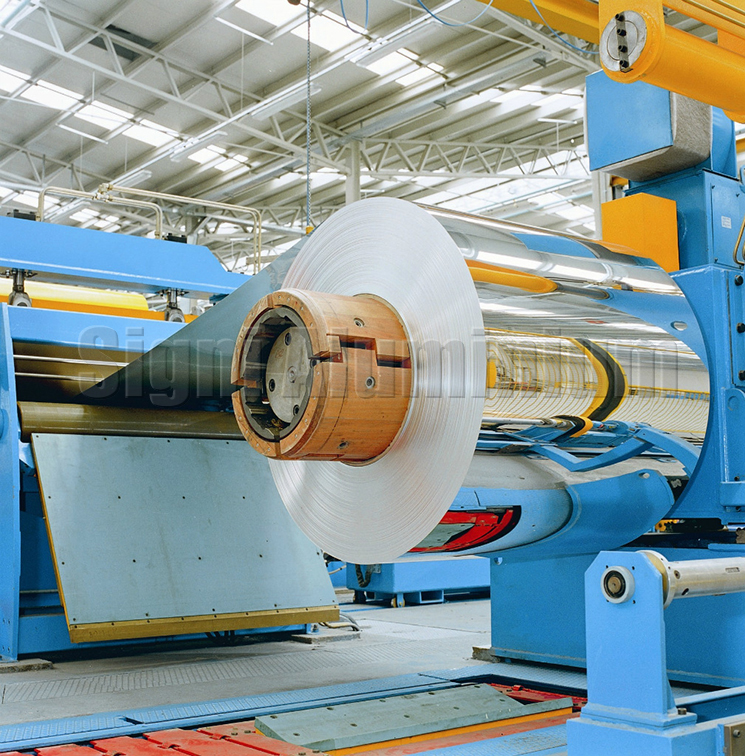 Advantage:
 
1. Environmentally friendly.
Such mirror is made by aluminum, which is easy to recycle.
 
2. Increased durability:
Aluminum bright mirror surface is coated with special paint could highly increase the durability.
 
3. Further processing possibility
For any application, Signi aluminum mirror polished sheet coil could be customized by edging, engraving, silk-screened and completedly suitable for processing, edgeworked.
---
---