PRODUCTS
Contact us
86 17344894490
---
Mobile:
86 17344894490
---
Email:
info@signialuminium.com
---
Skype:
signialuminio
---
Sales Office:
A126 Building 4, No.89 Science Avenue,National HI-Tech Industry Development Zone,Zhengzhou,Henan,China
---
Factory Address:Industrial District, Xin'an, Luoyang city, Henan Province,China
---
Production Process : 
1. Melting and Holding Furnaces



Pure aluminium ingots are melted and alloyed with other elements by means of master alloy such as iron, silicon, manganese and magnesium. The material is analysed and adjusted to ensure the correct composition is achieved, then degassed, filtered and transfered to casting blocks to form aluminium slabs. The slab ends would then be sawn and scalped on both sides by slab saw.


 
2. Hot Rolling Mesta 1+2 Stands Tandem Mill



The scalped slab is then placed inside the preheating furnace to be preheated / homogenized and made ready for the hot rolling process. The heated slab is hot rolled back and forward several times through the hot resersing mill to achieve a certain thickness prior to roll in the 1+2 Stand Tandem Mill.The finished products are hot rolled coils and plate materials for further process.


 
3. Cold Rolling Davy Machine
| | |
| --- | --- |
| | Hot rolled coils are then processed in the Cold Rolling Machine to customers' required Thicknesses and further treated in the annealing furnaces to achieve the required temper / strength. The Cold Rolling Mill machine is equipped with Automatic Gauge Control (AGC) and Automatic Flatness Control (AFC) able to produce the closest tolerances required meeting the stringent worldwide standards. |
use the mirror roller, make the high purity surface of aluminum plates appear the mirror effect.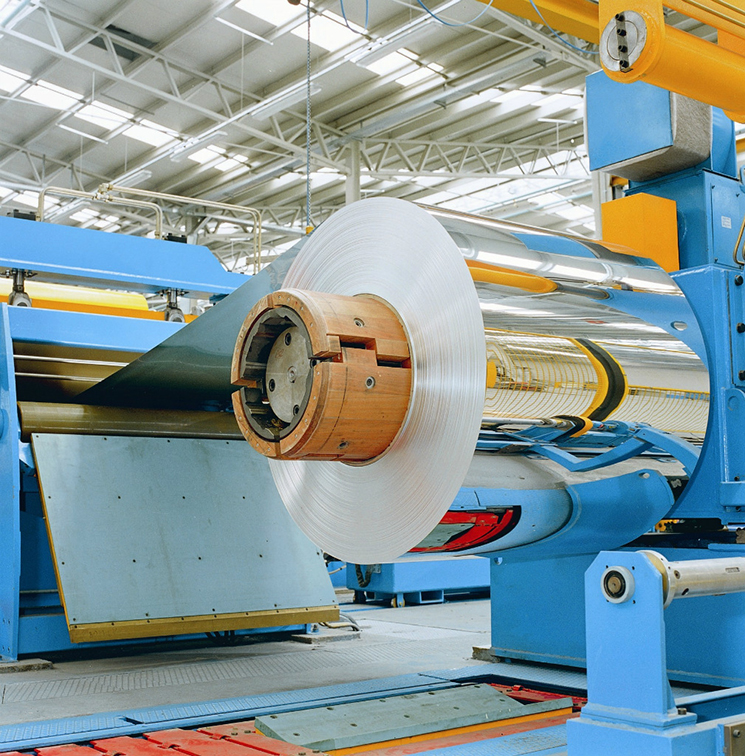 5. Cleaning and drying operation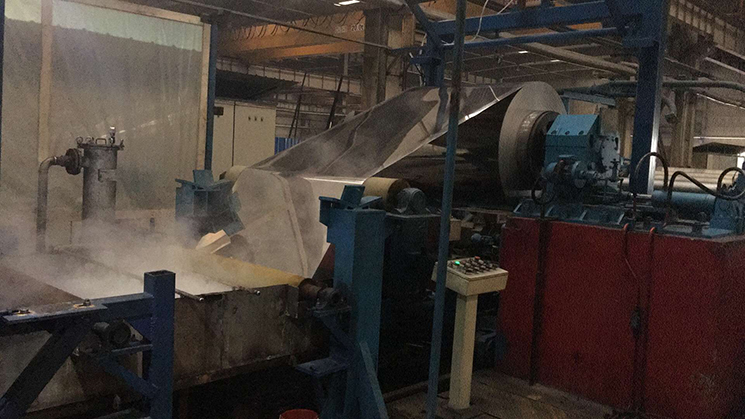 6. Film laminating operation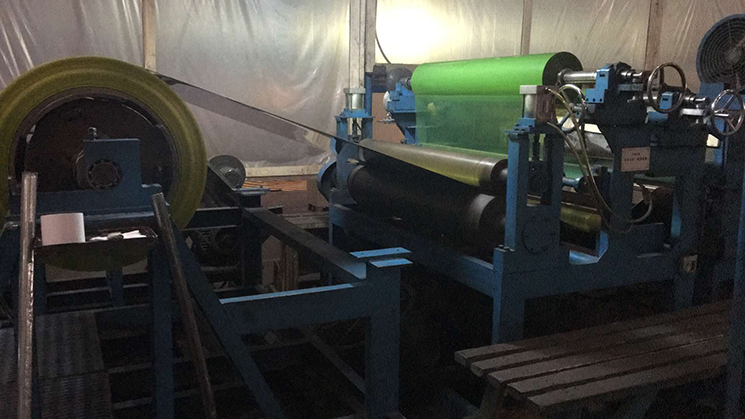 Make the mirror aluminium coil in electrolytes (such as sulfuric acid, chromium acid, oxalic acid, etc) as anode, in the specific condition and the action of outside electricity, doing electrolying. Ater anodizing aluminum plate, form the aluminium oxide thin layer on the surface, and thickness is 5-20 micron, Hard anodizing oxidation film can reach 60-200 micron. Thin oxide film layer has abandant micropore, Membrane pores adsorption ability is strong and can coloring various kinds of beautiful colors.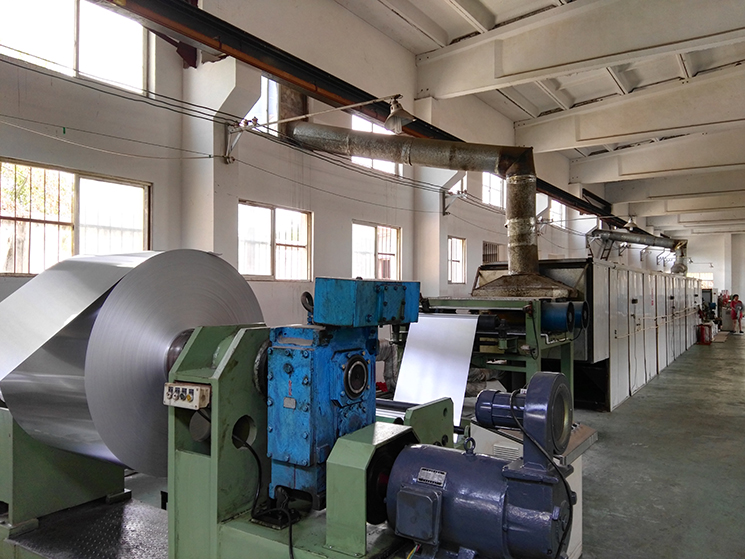 8. Mirror color coating :
Color the mirror aluminium coil according to custimers' needs, PVDF or PE, after drying as well as keeping the base of bright color on the surface, the surface bright lights as the mirror.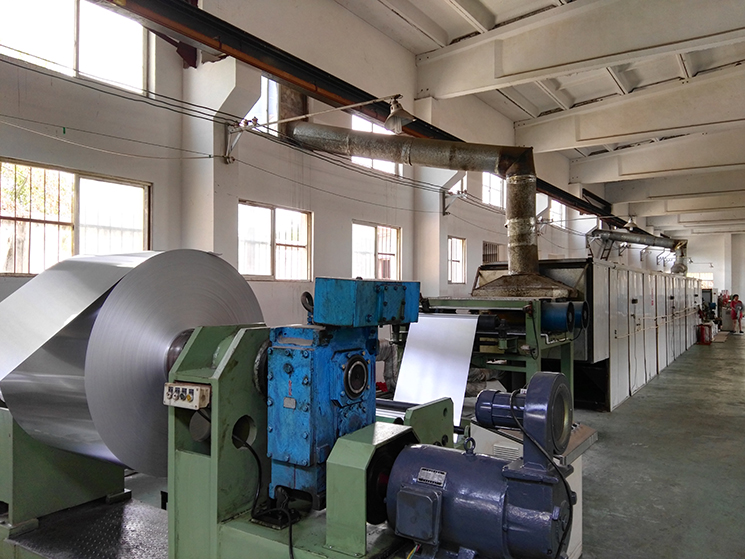 9. Aluminium strip cutting operation
| | |
| --- | --- |
| | Make the mother mirror aluminium coil cut into different width. |
10. Aluminium coil cutting pieces
Mirror aluminium coil, the normal width is 1250mm, and parts of customers need plates profile, we can according to needs cut into various of width, and then packing with wooden pallet.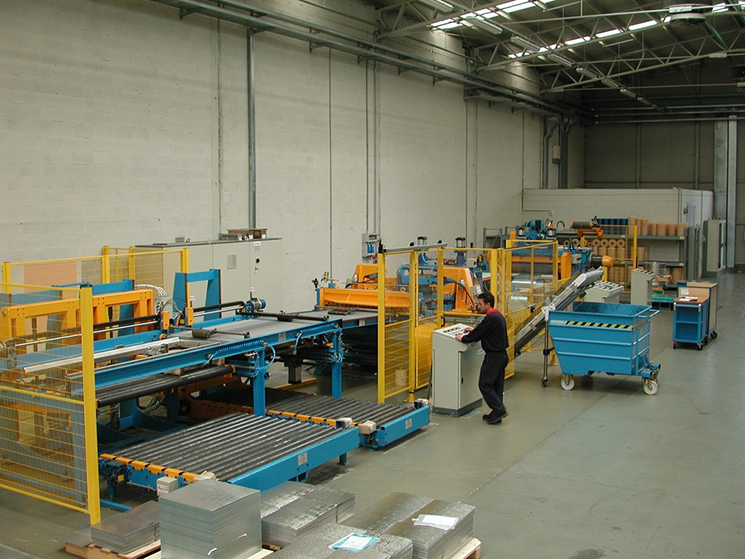 ---