PRODUCTS
Contact us
86 17344894490
---
Mobile:
86 17344894490
---
Email:
info@signialuminium.com
---
Skype:
signialuminio
---
Sales Office:
A126 Building 4, No.89 Science Avenue,National HI-Tech Industry Development Zone,Zhengzhou,Henan,China
---
Factory Address:Industrial District, Xin'an, Luoyang city, Henan Province,China
---
Anodized Aluminium Bright Mirror Sheet Coil
Anodized Aluminium Bright Mirror Sheet Coil
Anodised Aluminum Polished Bright Metal Mirror Sheet
Aluminum is a naturally bright metal and has long been used for reflectors. In some cases, the reflecting surface has been polished to give increased reflecting power or smoothness, or in others it has been used with the bright sheet surface received by finishing on polished rolls. A refectivity of 65 to 75 per cent is abtainable in this way. With increasing efficiency in the design of lighting fixtures and the study of lighting requirements, came a demand for improved reflecting surfaces--improved as to light-reflecting capacity.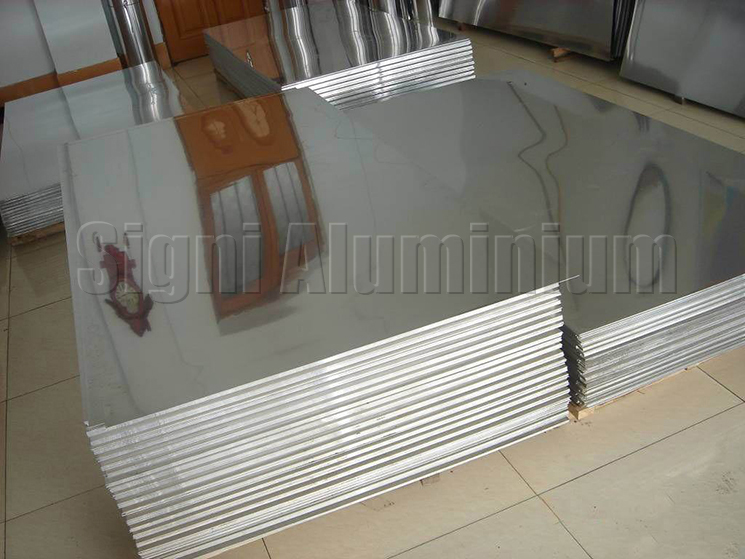 Anodised aluminum sheet is to place the aluminum sheet in corresponding electrolyte (such as sulfuric acid, chromic acid, oxalic acid, etc.) as the anode for electrolysis under specific conditions with externally applied current. The aluminum sheet of the anode is oxidized and has an aluminum oxide film formed on the surface; the film is 5-20um thick.
 
After anodised aluminium mirror sheet, the surface become bright and could bear corrosion, and could let the bright mirror surface last long time.
 
Bright anodized aluminum applications:
 
*Structual and architectural categories of all types--interior and exterior.
*Commercial and residential building products.
*Applicances and furniture, computer hardware and exhibition displays.
*Food prepareation equipment.
*Sporting goods and boats.
*Motor vehicle components.
 
The thickness of the aluminium oxide coating can be varied by the anodising process time. The following figures are usual:

5 Micron

Suitable for decorative applications, jewellery, arts and crafts.

10 Micron

Suitable for internal applications, and outdoor applications where cleaning is very frequent, for example, caravan trim, also for reflectors.

15 Micron

Recommended for the majority of ordinary internal architectural requirements and metal fitting of every sort.

25Micron

Recommended for heavy duty external permanent architectural applications where little deterioration can be tolerated. Also for kitchen utensiles and marine environments.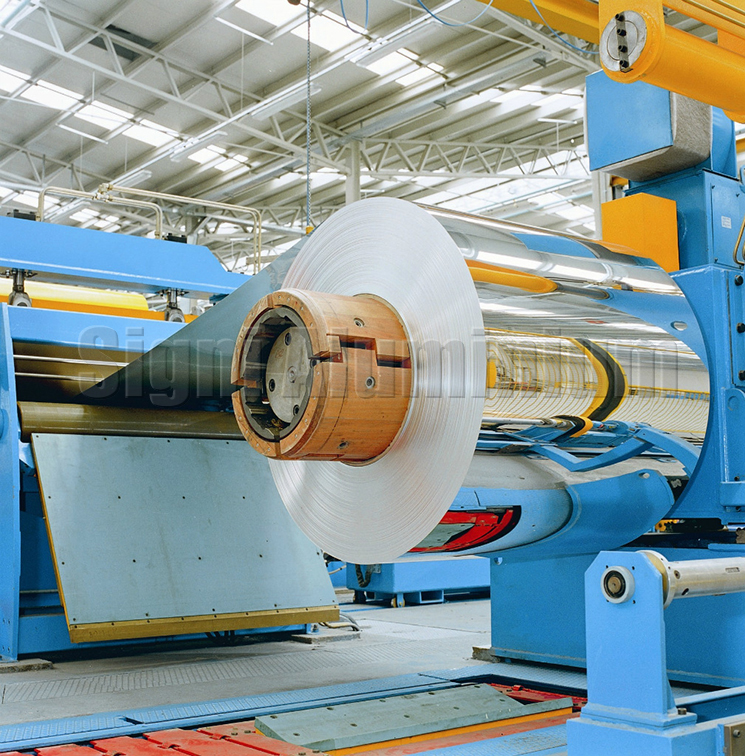 Advantages of the anodised aluminum bright mirror sheet coil

(1) Good processability: the anodised aluminum bright mirror sheet coil is strongly decorative, featuring moderate hardness and easy bending and shaping; it can be processed by continuous pressing at high speeds, and directly made into products without requiring complex surface treatment, thus having greatly reduced the production period and the production cost of products.

(2) Good weatherability: an anodised aluminum bright mirror sheet coil with oxide film of standard thickness (3um) stands colorfast for a long time when it is used indoors, with no corrosion, oxidation or rusting; a thickened anodised aluminum sheet (thickness of 10um) can be used outdoors with colorfastness under long-time exposure to sunlight.

(3) Prominent metallic features: anodised aluminum bright mirror sheet coil may have their hardness on a par with gems and are well resistant to scratches; they have no paint coating on the surface and thus have retained the metallic gloss of aluminum sheets, protruding the modern metallic features and promoting the class and added value of the products.

(4) Good resistance to fire: as the anodised aluminum bright mirror sheet coil is purely made of metal without any paint or chemical substance, it neither combusts at a temperature as high as 600 degrees, nor generates any poisonous gas, and thus satisfies the requirements for environmental protection.

(5) Good resistance to dirt: the anodised aluminum bright mirror sheet coil retains no finger print, and thus no stains will be left; it can also be easily cleaned, without producing any corroded spot.

(6) Wide applicability: the anodised aluminum bright mirror sheet coil is widely used, and applicable to metal aluminum ceiling, curtain wall plate, aluminum composite panel, fireproof board, honeycomb aluminum panel, single aluminum sheet, electric appliance panel, cabinet panel, furniture panel, etc.
---
---